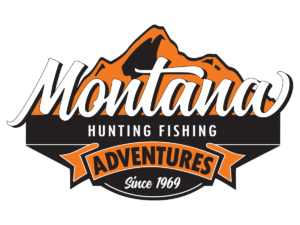 Tenkara Fishing Trips
Montana is home to an amazing array of trout waters, big and small, these waters are ideal for Tenkara. Whether walk & wade fishing a small stream or big waters from a boat, Tenkara fly fishing is highly effective.
Our guided Tenkara fly fishing trips are great for experienced and novice Tenkara anglers showing all how to expand their knowledge and skill of Tenkara fly fishing. These trips are put together for each individual angler or group. Tenkara guided fly fishing trips are much like one of our standard trips with the exception that the focus in on teaching our guests the various aspects of this simple form of fly-fishing. Choose from a small stream or river walk & wade to float & wade fishing from a boat on larger rivers to access more fishing locations.
Tenkara Fishing Basics
Tenkara is the traditional Japanese method of fly-fishing, which uses only a rod (no reel), line and flies. Very simple and extremely effective. Tenkara fly fishing is particularly well suited for mountain stream fly fishing and is a great way to get introduced to fly fishing. If you'd like to learn about fly fishing in its absolute purest form that focuses on reading water and finding fish while catching Montana trout on a small stream or river then come Tenkara fly fishing with us.
Some of the main advantages are its simplicity, the very delicate presentations with the light line, the ability to hold the line off the water and a fly in place over difficult currents, precise casting, and great control of the fly. Only rod, line and fly are used. The line is attached directly to the tip of the rod; tippet is attached to the end of the Tenkara line. As in western fly-fishing, the line propels the weightless fly to the desired target and there is a fly-casting technique involved – just a bit slower, and with a shorter casting stroke. Landing a fish is very intuitive and similar to any type of fishing with a rod: one simply raises the rod high and reaches for the fish. Tenkara is an ancient angling method. While its own style of fly fishing, it is a great tool for the techniques of close-up nymphing, soft-hackle wet fly-fishing, and virtually drag-free dry fly fishing. Great for backpacking, or to enjoy a simple fishing experience.
James Mitchell
MT Outfitter # 9961
(406)360-7238
870 Sleeping Child Road Hamilton, MT 59840
[email protected]