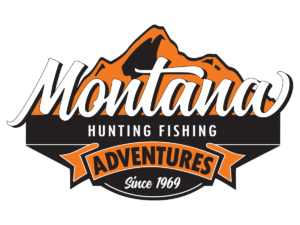 Float Fishing A Montana Experience
Our float fishing is done mostly on the rivers and lakes, however, there are few a streams big enough to float. Most of our guides use expedition grade rafts with fishing frames set up for two anglers and your guide. These are quieter, lighter and handle the lower water later in the season easier than a drift boat. We generally float from six to fourteen miles in a day depending on the water levels and how much time guests want to spend on the water. This is a great way to access places you can not walk to.
Float Fishing Trout Fishing Made Easy
Float fishing is super for fly fishing, you can cover a lot of water in one day. When you fish out one hole you move on to the next and don't have to worry so much about the brush behind you. We can put together day fishing trips and vacation packages that cater to your individual needs. Montana fly fishing float trips are a Montana experience you will never forget. Let us help you make a memory that will last a lifetime.
James Mitchell
MT Outfitter # 9961
(406)360-7238
870 Sleeping Child Road Hamilton, MT 59840
[email protected]