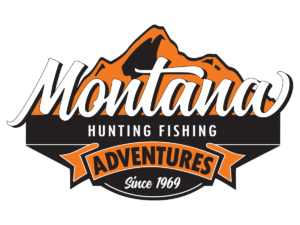 FLY FISHING GUIDE SCHOOL IN MONTANA
FLY FISHING GUIDE SCHOOL
Montana Hunting & Fishing Adventures
Fishing Guide School
Hamilton, Montana
Approved for the GI Bill®
Only 2 students are accepted for each class
8 Full days $4255.00 Lodging and meals $2500
Contact for dates and reservations
Instructor: Jim Mitchell
Outfitter/Guide #9961
(406)360-7238
Call for reservations
Rationale:
A professional fishing guide must be able to create a safe learning environment for their guests and provide a world-class experience. This course will give you the tools to succeed in this very competitive field while providing a jump start to meeting Montana State Outfitter requirements.
Montana Hunting Fishing Adventures Fishing Guide School has been approved by the Montana State Approving Agency to accept VA education benefits for those who are eligible to participate.
Our curriculum has been approved by the MONTANA BOARD of OUTFITTERS»
This is a comprehensive hands-on course designed to provide the student with the tools and knowledge necessary to succeed as a professional fishing guide or up your game as an angler.
Specific Learning Outcomes:
There are many complex aspects of guiding which can only be learned through experience. We will teach you: how to interact with clients, how to instruct fly fishing, what guests expect of you, and of course, how to get them into fish. You will learn what knots to tie, how to net fish, guiding strategies, float fishing, walk and wade fishing, spotting fish, and advanced river reading. The school also includes CPR and First Aid Certification which is required by all guiding operations.
Our fly fishing guide school is operated out of Hamilton, Montana. Our home waters include the Bitterroot River and its forks, The Clark Fork River, and the Blackfoot River. These rivers provide perfect conditions to train for float fish guiding and the smaller tributaries allow opportunities to learn the variations of a walk and wade/Tenkara guiding.
By learning to guide on these rivers, you will gain the experience and confidence needed to be a well-rounded fishing guide.
You will be trained and become proficient in the following fields;
-First Aid/CPR training
-Fly casting instruction
-Streamside ecology and entomology
-Knot tying (Western/Tenkara)
-Float/Wade fishing safety and techniques
- Boat operation and safety
-Meal planning and food safety
-River Etiquette
-Fly-tying basics
-Self-marketing and resume building
James Mitchell
MT Outfitter # 9961
(406)360-7238
870 Sleeping Child Road Hamilton, MT 59840
[email protected]
FOLLOW US WE ARE VERY SOCIAL