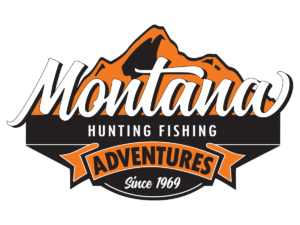 LEAVE YOUR REVIEW
Read what others have to say about us and leave your review on Tripadvisor〉〉
Connect with us on 〉〉Facebook〉〉 and 〉〉Instagram〉〉, like and follow us.
Sign up for our newsletter.
SHARE YOUR ADVENTURE WITH OTHERS
Testimonials
"Best in the Bitterroot"
Jim did a fantastic job teaching, assisting and guiding us through two days of fishing. He was extremely customer focused. We have used 3 different guides in the region and he was clearly the best
★★★★★ 5 out of 5 stars.
- Chris W - Los Angeles, California
"Brilliant trip! Too many fish to count!"
This was my first drift boat fly fishing trip to Montana ..... Jim and his crew were excellent .... fished the Blackfoot and the Bitterroot .... 4 days of amazing fishing .... lots and lots of fish ... great information about technique, fly selection etc.... riverside lunches were fantastic and the cabins along the lake with sunset bass fishing was an added bonus .... definitely returning next year ...
★★★★★ 5 out of 5 stars.
- Clay Fry - Lafayette, California
"Fly Fishing the West Fork at it's best."
We have fished the West Fork of the Bitter Root river with this group for the past 3 years, and we have had outstanding experiences each time. The guides are great and they know the river. The equipment provided is first class.
★★★★★ 5 out of 5 stars.

- doktord2016 - Phoenix, Arizona
"Great Guide service"
I have been Fly Fishing in Montana every year for over 20 years, and can honestly say Jim Mitchell (MONTANA HUNTING & FISHING ADVENTURES) has been our guide for many of those years. Just returned today from another 6-day float trip with him and had a great week. Jim and his team are the best...
★★★★★ 5 out of 5 stars.
- Jim Hackathorn - Marietta, Ohio
"THIS is the family guide you want!!!"
Two moms and 3 kids (age 16, 9, 7) from Houston, Texas here. We know nothing of the area and decided to book a float with Jim. What a PERFECT guide for this group! He was very considerate of what our needs may be (snacks, drinks, etc.), he was endlessly patient with our crazy younger kids, and he knew all of the animals to look for - we spotted Osprey, red-tailed hawk and elk! The float is relaxing and gorgeous. The mid-float snack stop was a real treat too! A+, 5 star, 100% recommended
★★★★★ 5 out of 5 stars.
- Nikki Goldin - Houston, Texas
"Amazing Day of Fishing and Beauty"
I bought this trip at an auction for Casting for Recovery. The fishing and experience were truly beyond my greatest expectations. This was the first time I have caught a fish, I caught 5. Amazing experience with a knowledgeable and helpful guide. Jim made us feel so relaxed with his positive attitude and continual encouragement. He was able to find spot after spot for the catch, and his enthusiasm was endless. Not only did he give so openly to a great cause, he also made a survivor's day one of the best fishing experiences of a lifetime.
★★★★★ 5 out of 5 stars.
- Jackie Woodard - Nashville, TN
"Fantastic Guide"
Our family has been fly fishing with Jim at least once each year for the past 15 years. Every trip has been a great experience. (Please note that we have also used guides across the Pacific Northwest and Jim is among the best of the best!). Jim balances teaching/educating, catching fish(!) and making sure each member of the trip is having a great time. He knows the Missoula/Bitterroot Valley well so that he can adjust where and when to fish based on the conditions at the time of your trip. In addition, he adjusts the trip based on the skills and expectations of the people in the boat - making sure everyone is having a great time. If you only have a few days of vacation and want to be sure your trip is a great success you can trust Jim to do what it takes for your trip to be a great time!
★★★★★ 5 out of 5 stars.
- Dave Danford - Seattle, WA
James Mitchell
MT Outfitter # 9961
(406)360-7238
870 Sleeping Child Road Hamilton, MT 59840
[email protected]
FOLLOW US WE ARE VERY SOCIAL