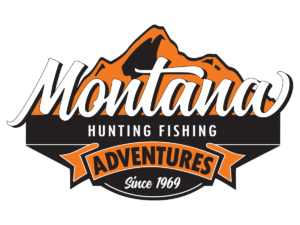 Bighorn Sheep hunting in Montana.
Our sheep hunts are eight nights and seven days. These are run out of our home base three miles south of Hamilton Montana. The units we hunt for sheep in are 250, 270 and 261 on the Bitterroot National Forest and in the Selway Bitterroot Wilderness. The deadline to apply is May 1st. The archery season is the first sat. in Sept. Through sept. 14th. The rifle season is Sept 15th through Nov. 29th.
While drawing a sheep tag for our area is challenging it is not impossible and the dream of hunting a trophy bighorn sheep in the Bitterroot's becomes a reality for a handful of hunters each year. We hunt and fish this area 95% of the year and we often see sheep while on other big game hunts or while on hikes camping trips and other outdoor adventures. Therefore we know the habits of the bighorn sheep and know where to go to find them. If you are lucky enough to draw a tag we strongly recommend you book a hunt with Montana Hunting and Fishing Adventures to assure yourself the best possible chance at harvesting a once in a lifetime trophy.
James Mitchell
MT Outfitter # 9961
(406)360-7238
870 Sleeping Child Road Hamilton, MT 59840
[email protected]