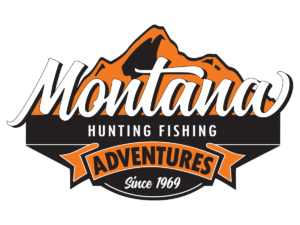 Mountain Lion Hunting in Montana.
Our Mountain lion hunts are eight nights with seven full days of hunting. Transportation on this hunt is snowmobiles and 4 wheel drive vehicles. We use well-trained hounds on these hunts. The units we hunt for mountain lion in are 204, 240, 250, 261 and 270. These hunts are run out of Hamilton Montana. The deadline to apply for a special permit is August 10. Unsuccessful applicants for a Special Mountain Lion License will be eligible to purchase only a Limited Region 2 General Mountain Lion License, valid statewide in the Archery Only Season, in any open districts during the Fall Season Without Dogs and the Late-Winter Season (February 1 - April 14 with dogs) in Region 2. The winter season is from December 1 - April 14. This is the season when the use of dogs is allowed and the season we hunt. The permit price is $19 for resident and $320 for non-resident there is then a $50 trophy fee upon harvest.
Mountain Lion hunting depends heavily on favorable weather conditions, but with good snow cover, success on our hunts is very high. This big cat is highly elusive which makes them a prize to be had by all hunters. Our hounds are well trained. It is truly an indescribable adventure to hunt behind the dogs and enjoy the chase in this beautiful mountainous area. Cats range in size from 80-110 pounds with the toms reaching 130-180 pounds. This hunt is operated from the guest quarters at our home. Enjoy the comforts of home including hot showers and a warm bed along with home-cooked meals. For some of our clients, a guided hunt is a once in a lifetime opportunity, for others, it's an experience they enjoy every year. It is our commitment to making your hunt the best money can buy.
James Mitchell
MT Outfitter # 9961
(406)360-7238
870 Sleeping Child Road Hamilton, MT 59840
[email protected]