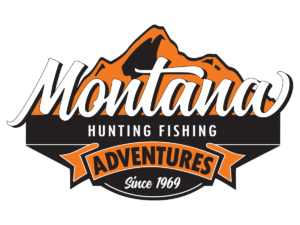 Montana fly fishing guide school details
Guide School Details
Montana Hunting & Fishing Adventures
Fishing Guide School
Hamilton, Montana
Approved for the GI Bill®
Curriculum approved by the Montana Board of Outfitters
Only 2 students are accepted for each class
8 Full days $4255.00 Lodging and meals $2500
Spring course 1 Starts Second Monday in March and runs 8 days
Spring course 2 Starts the first Monday in May and runs 8 days
The fall course Starts the first Monday in October and runs 8 days
contact for dates and reservations
Instructor: Jim Mitchell MT. Outfitter/Guide #9961
Call for reservations
Mobile: (406)360-7238 Business: (406)-363-3510
Montana Hunting Fishing Adventures Fishing Guide School has been approved by the Montana State Approving Agency to accept VA education benefits for those who are eligible to participate.
MHFA Fishing Guide School curriculum has been approved by the MONTANA BOARD of OUTFITTERS» for purposes of waivers being sought by proposed licensure applicants in
accordance with ARM 24.171.502(3). The rule allows 3 days of experience for an outfitter license applicant to be waived by the board for every day of training completed by the applicant in the category of licensure applied for (fishing or hunting). The waiver is subject to a maximum waiver of 30 days, at an outfitter or guide school approved by the Board.
Grading:
At the end of each lesson, there will be a verbal and practical application exam.
I. Rationale:
A professional fishing guide must be able to create a safe learning environment for their clients and provide a world-class experience. This course will give you the tools to succeed in this very competitive field and provide a jumpstart to meeting Montana State requirements.
II. Course Aims and Outcomes:
Aims
This is a comprehensive hands-on course designed to provide the student with the tools and knowledge necessary to succeed as a professional fishing guide.
Specific Learning Outcomes:
There are many complex aspects of guiding which can only be learned through experience. We will teach you: how to interact with clients, how to instruct fly fishing, what guests expect of you, and of course, how to get them into fish. You will learn what knots to tie, how to net fish, guiding strategies, float fishing, spotting fish, and advanced river reading. The school will also include CPR and First Aid Certification which is required by all guiding operations.
Our fly fishing guide school is operated out of Hamilton, Montana. Our home waters include the Bitterroot River and its forks, The Clark Fork River, and the Blackfoot River. These rivers provide perfect conditions to train for float fish guiding and the smaller tributaries allow opportunities to learn the variations of a walk and wade/Tenkara guiding.
By learning to guide on these rivers, you will gain the experience and confidence needed to be a well-rounded fishing guide. During our fly fishing guide school instructions, we will focus on safety, reading water, driving techniques, rowing, and on-river equipment repairs.
III. Format and Procedures:
Classwork will take place at MHFA's home base in Hamilton, Montana. Lodging will be at local motels and meals are provided at local restaurants. This is an eight-day course with time spent in the classroom and on the water in order to show competency.
To become a successful fishing guide one must be passionate, have a strong work ethic, patience, and the desire to work with people while keeping it safe and fun no matter what the day may bring. Students will be expected to uphold the Orvis standard of excellence.
This is an open learning environment that welcomes creativity and a positive attitude. We expect the highest level of professionalism to be maintained by our staff and our students at all times.
IV. My Assumptions
In an effort to maintain continuity in training, I approach the classroom assuming the student is completely new to the world of fly fishing. I do not expect this will ever be the case, but I believe it is important to build a solid foundation. The more advanced the students' knowledge, the more opportunities we will have for remedial training throughout the week. I come to the classroom assuming that your love of the outdoors and helping people is as great as mine. I will strive to give you the tools necessary to discover and meet client expectations.
V. Course Requirements:
1. Class attendance and participation policy:
The Montana Board of Outfitters may award a reduction of days required to obtain your outfitter's license as a result of successfully completing our guide school. With that said, it is important that your attendance is 100% and that you take an active role in your education.
2. Course Readings
Required text:

Current year Montana State fishing regulations/ Montana Fish, Wildlife and Parks Statutes/ Statutes and rules relating to outfitters issued by the Montana Board of Outfitters
International Federation of Fly Fishers CCI Study pack that includes: "Observations on Teaching Fly Casting" booklet, "The Essentials of Fly Casting" booklet, and the casting instructor preparation DVD
Guide to Fly Fishing Knots, Larry V. Notley
Fly Fishers Guide to Western River Hatches by Skip Morris
The Orvis Streamside Guide to Trout Foods and Their Imitations by Tom Rosenbauer
Orvis Fly-Tying Guide by Tom Rosenbauer
Guide's Guide Augmented Book (The A to Z on becoming and perfecting the art of professional river running. Includes information from trip tips, company policies, first aid kits, and food planning guides.) by William McGinnis
(b) The course packet will be provided along with reference material that will be used in the classroom.
3. Assignments will be given in the classroom and the student will be tested on competency in the classroom and field. Students will need to show an advanced level of understanding in all areas. Your instructor will provide remedial training as necessary to ensure you are getting the best education possible.
You will be evaluated in the following fields;
-First Aid/CPR training
-Fly casting instruction
-Streamside ecology and entomology
-Knot tying (Western/Tenkara)
-Float/Wade fishing safety and techniques
- Boat operation and safety
-Meal planning and food safety
-River Etiquette
-Fly-tying basics
-Self-marketing and resume building
V. Grading Procedures:
You will be graded on a pass/fail basis. If an exam is not completed satisfactorily we will spend the time necessary to ensure an acceptable level of competency before moving to the next section.
VI. Accommodations for students with disabilities
In compliance with the 'Americans with Disabilities Act, I am available to discuss appropriate academic accommodations that may be required for a student with disabilities. Requests for academic accommodations are to be made prior to the start of the course to ensure arrangements are made.
VII. Inclusivity Statement
We understand that our students represent a rich variety of backgrounds and perspectives. MHFA is committed to providing an atmosphere for learning that respects diversity. While working together to build this community we ask all members to:
• share their unique experiences, values, and beliefs as it pertains to dealing with future clients
• Be open to the views of others, this is especially important in building rapport with future clients.
• honor the uniqueness of their colleagues and clients
• Appreciate the opportunity that we have to learn from each other and draw from circumstantial experiences.
• value each other's opinions and communicate
in a respectful manner
VIII. Tentative Course Schedule
[schedule flexibility will be allowed to accommodate remedial training and extra time in the field to demonstrate practical application]: (May change to accommodate guest presenters & student needs)
James Mitchell
MT Outfitter # 9961
(406)360-7238
870 Sleeping Child Road Hamilton, MT 59840
[email protected]