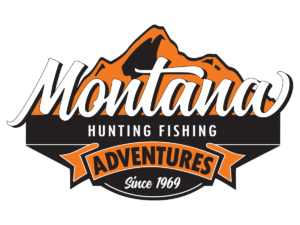 Spend the night under the stars on these overnight float trips.
Overnight float trips
Fully enjoy our legendary rivers with overnight trips from 2 to 5 days in length. Float in and out of camp. This trip will maximize the time you have for your fishing or relaxation. Let our staff handle the details of camp while you relax and enjoy the beauty of Montana's finest rivers. We offer overnight fly fishing float trips on both the Bitterroot and Blackfoot Rivers.
Overnight fly fishing trip
We provide meals, equipment if needed, all camping gear, guides, shuttles and a good time. Spend your days on the river and your nights under the stars. Our fully-outfitted river camp includes a covered kitchen and dining area, walk-in tents and fireside seating. There is nothing finer than a meal served on the river after a day of fishing. Meals are prepared in our complete kitchen and are served banquet-style while you relax and enjoy life on the water Montana style.
James Mitchell
MT Outfitter # 9961
(406)360-7238
870 Sleeping Child Road Hamilton, MT 59840
[email protected]
Overnight Fly Fishing Trips and Float Camping
Bitterroot River Overnight Fly Fishing Trip
$2480.00
2 Days Fishing 1 Night Camping
Day 2 Breakfast and Lunch
Blackfoot River Overnight Fly Fishing Trip
$2480.00
2 Days Fishing 1 Night Camping
Day 2 Breakfast and Lunch
Blackfoot River Overnight Trip Add Night/Day
$1635.00
Extra Night Camping and Day Fishing
Not Included: License, Waders and Boots (can be rented) Gratuity
James Mitchell
MT Outfitter # 9961
(406)363-3510
Cell (406)360-7238
870 Sleeping Child Road Hamilton, MT 59840
[email protected]
[maxbutton id="1" ]