MONTANA FISHING GUIDES
Montana fishing guides Montana fly fishing guides
Montana Fly Fishing Guides
We take pride in putting only the best Guides on the water! We are not a mass-tourism fly fishing operation we are a family owned and operated guide service. We believe in quality trips with personalized service. Hiring only guides that are experienced on the waters we fish. When you book a trip, you can be assured that your guide is safe, professional, lives in Montana, and has spent years mastering our local waters.
Jim Mitchell
Outfitter/Guide/Owner/Instructor
Western/Tenkara
Hunting/Fishing/Rafting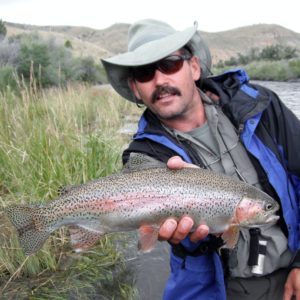 Jim Mitchell
your outfitter
Orvis Endorsed Fly Fishing Guide
Tenkara Certified Guide
Born and raised in the Bitterroot Valley near Hamilton, Montana. Jim is the third generation living here he grew in an outfitting family. His father started the outfitting and guide service in 1969. Jim started hunting and fishing from a very young age. and gets great pleasure sharing the wisdom he has acquired over the years.
Gary Reichert
Guide/Instructor
Western
Fly Fishing/Rafting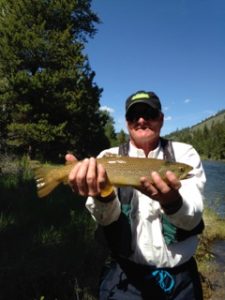 Gary Reichert
Gary began fly fishing, when fifteen, on the Gallatin River in Montana. He enjoys the opportunity to teach fly fishing and casting techniques to clients during river float trips. He has fished and guided on area rivers since 1981.
Gary has also published four books on the West, and is currently working on a fifth historical western novel
Joe Loney
Guide/Instructor
Western
Fly Fishing/Rafting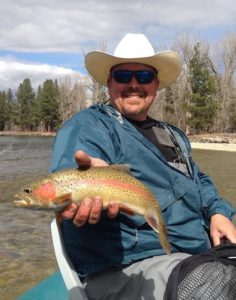 Joe Loney
Joe's passion for fly fishing came Twenty four years ago while on vacation in the Bitterroot Valley. A die hard dry fly fisher Joe fell in love with and moved the valley in 1994. His love for fly fishing and the rivers in Montana made becoming a guide an easy choice. He gets great pleasure in sharing his knowledge of fly fishing and the rivers we fish. In the off season Joe is an auto mechanic and owner of Anything Mechanical.
Cary Thayne
Guide/Instructor
Western/Tenkara
Fly Fishing/Rafting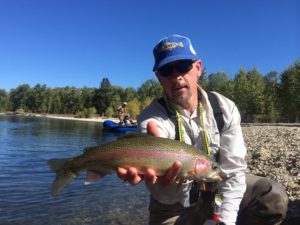 Cary Thayne
Cary began fly fishing 25 years ago on the Provo River in Utah. His passion for fly fishing has taken him from nymphing for big browns in upstate NY to swinging streamers for steelhead in Washington State. His truest love is trout fishing his home waters in the Bitterroot Valley.
Scott Stanko
Guide/Instructor
Western
Fly Fishing/Rafting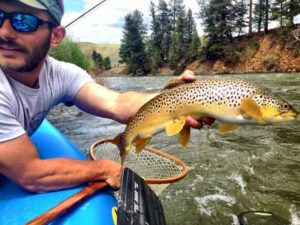 Scott Stanko
Scott grew up fly fishing the waters of Western Pennsylvania at a young age. Once discovering the dry fly fishing that Montana had to offer becoming a future guide here was inevitable. Scott enjoys technical dry fly fishing for big fish. He is patient with clients and can accommodate to your level of experience. When not on the rivers he is an avid long range competitive shooter and marksman.
Chris Rockhold
Guide/Instructor
Western
Fly Fishing/Rafting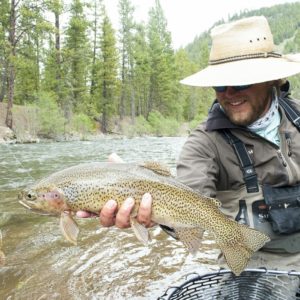 Chris Rockhold
Guiding in Western Montana for nearly a decade, Chris has accumulated a vast knowledge of both rivers and trout alike. A confident teaching style matched with fly boxes filled with his custom tied flies allows Chris to put you on fish like few others. When not guiding in Montana, Chris can be found swinging flies for steelhead from British Columbia to Idaho.
James Mitchell
MT Outfitter # 9961
(406)363-3510
Cell (406)360-7238
870 Sleeping Child Road Hamilton, MT 59840
jim@montanahuntingfishingadv.com
Copyright 2006 © Montana Hunting Fishing Adventures Hamilton, MT